"All our dreams can come true, if we have the courage to pursue them."



Walt Disney





Knowing others is wisdom, knowing yourself is Enlightenment."



Lao Tzu



















"The capacity for delight is the gift of paying attention."



Julia Margaret Cameron





















Wheresoever you go, go with all your heart."



Confucius,
551 BC-479





















"Very often a change of self is needed more than a change of scene."



Arthur Christopher Benson







Hello,

I am Deborah Eidson,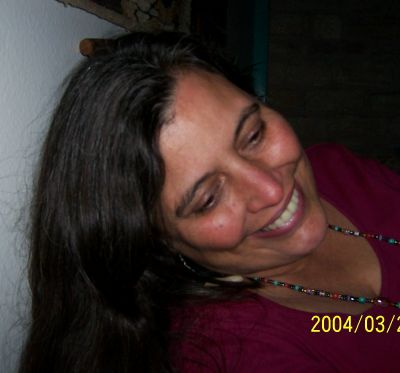 If you would like to schedule an appointment

just pick up the phone and call.


or TEXT 512-921-8320


If it is in the morning it will be doubtful that I will be answering. I love the morning especially at dawn. I love to hear the birds sing early in the morning too. After that I like going to bed and for a few hours. I don't always see the dawn because I have a very erract schedule to most people. I don't do time well, I just don't do machanical time well, I am one of those strange people that watches stop or go backwards. That's my truth and I am sticking to it! In my work It is necessary for me to travel the lines of time flipping back and leaping forward into time which I find rather easy. I live my life very much in the moment. That also means to my own rhythm and cycles. This can push some peoples buttons that demand adherence to being on time. If watching the clock and in rhythm to minutes and hours and would get frustrated by someone who isn't, I see the handwritting on the wall and I am not the person for you.

I dance to the beat of my own drum and it is not a control issue it's the only way I know! I love living my life! Sharing how I got here and helping you to get to this point, each client, friend, Soul that comes into my life for a moment or ever blesses me! Through my journey I have watched many bloom and grow. I have to say the pleasure is mine! Of course when people do enter my realm it is often at their lowest or a midst some anguish, confusion, heartache and deep in their pain but I still see the magnificent spark that each one inheriently has just not able to see it themselves. But they do and that is the picture I hold for them. What I am saying is often I don't remember the issue they were in the throes of at the time of our dance. It is better that way because who wants to be remembered for their temporary lapses of turmoil?

I am who I am and open to share my heart with you but don't expect me to re-inforce any of your self esteem viewpoints that are not of your magnificience. You have friends and family for that! I might not fit in your ordered world but you can come into mine where their are no exclusions to be who you are exactly as you are. I just don't have time or energy to judge others nor desire. I've spent years learning to walk the path of non-judgement and there just is anyother for me!

It is okay for you to be and you don't have to be any different than what you are. I am open and tolerant so your dark secrets are usually very humorous and after time with me, you will too --- most likely!

Still want an appointment? Here's how.


512-921-8320
or TEXT 512-921-8320

Anytime after noon CDT. Can be after midnight that's okay. Leave a message and call back if I have not returned your call that day or days if you are in major crisis. Some days I forget to listen to my messages or I am doing art or what ever. Don't be shy just call back if you are bothering me I will tell you so assume your not!

I live in Austin, Tx which is central time zone. you can e-mail me but that can easily get lost. Put something in the subject to the affect of wanting an appointment so I don't delete you like spam.



spirit@streamsoflight.com
Hope to hear from you.
Blessings!
Deborah Eidson
My Rates are $80.00 an hour
I accept PayPal
Other Arangements can be made too!
I do all of my work via phone.


CHECK OUT PHOTOS OF SPIRITS


WE CLOSED VACATION RENTAL 2014