LIGHT LINKS

ORACLES FOUND ON THE WEB

Many are free and interactive.
Have fun asking what possibilities you might find on the road!



Matrix --- Tarot great interactive programs and developers of software. Includes tarot, runes, I-Ching, Astrology and much more.
Love Calculator numerology relationship calculator of names of two people
Psychic Tarot readings

Interactive IQ Tests And Mind Games






!The Funny Bone Classic humor site featuring Internet greeting cards.

Riddle of the day dot com --- riddles and puzzles e-mailed free if you subscribe

Music and Entertainment
A great local rag from the live music capital ...featuring music, politics and events going on in Austin, TX.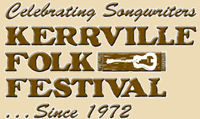 The Kerrville Folk Festival is held annually at the Quiet Valley Ranch, 9 miles south of Kerrville on Texas Hwy 16. Starting on the Thursday before Memorial Day at the end of May, the music continues for 18 days with performances by more than 100 singer songwriters and their bands. Interspersed between weekends are workshops in songwriting and booking and management for touring artists performance and recording. The annual Kerrville New Folk songwriting competition is held on the first weekend and draws 32 of the best of America's emerging songwriters. Award winners are recognized at a special concert on the second weekend.
For more information on the festival, call or write:
The Kerrville Folk Festival
PO Box 291466
Kerrville, TX 78029
(830) 257-3600 Or email: info@kerrville-music.com
http://www.kerrville-music.com/festival_info.htm




POLLSTAR This is the place where you can find any musician and their tour dates. Check it out!
Support Live Music!!!!

Festivals