Kudos From My Clients!
Deborah has been a God send in my life! Her amazing clarity to hone into the very core of an issue and how she reveals it with such humor, penetrates through your defenses, you can't help but transform! You feel her true loving non-judgmental essence like a blanket of safety before you know it your sharing your darkest secrets of shame. She has no judgment and it feels so good to bring the light into the darkest recesses of your soul! I love her and my life has tremendously changed – for the better ! I don't know how to express the depth of my gratitude to having her in my life!
Lucy J. NY
She is walker between many worlds, fearlessly entering the unknown. Carrying a streamsoflight through the labyrinths of insanity to find cracks in your foundation keeping you from falling into the abyss! Thank you Deborah I feel blessed having you walk beside me and know that you truly care and love, holding a safe space that has allowed me to release my fears. She has no fear, a surety so strong in her sanity to observe the unseen world as if it was an everyday occurrence. Well for her it is! Her Photos demonstrate that quite clearly!
Windy-W NM
I brought my Son to Deborah as a last resort before reform school. He was a mess and seemed bent on self-destruction. Well a few sessions later I had a new child that became a model student and begin to desire to truly show affection and manners. I can not tell you how amazing her influence was in his transformation. He had been plagued with nightmares and compulsions to harm himself and others, but she cleared those vows and gave him tools to learn how to control urges and become aware and conscious of his actions. We cannot thank her enough for finding our son's lost soul!
Cathy and Jim H –Houston TX
She is a miracle worker! I got off her table and did a back bend which was impossible before getting on her table because I had broken my back in 3 places with a rod infused vertebrae. Impossible is not in her vocabulary and she has taken it from mine too!
Cindy K Atlanta
I discovered Deborah in the darkest period of my life and she shined the light illuminating the monsters hidden in the closets, and banished them with her ABRA CADABRA magic!
They have never returned and I got released from my prison tower! She gave me a new lease and purpose for living life!
Thank You Fairy God Mother
Pauline A. LA
>
" I came to Deborah at a time in my life where I really needed to find something altogether different than what I had tried before. I found it in the work Deborah does with me."
"Where other healers and counselors promise to provide answers, to heal, and to bring an end to mental, emotional, or spiritual suffering, Deborah makes no such promises. What distinguishes the work Deborah does from most is that she doesn't show where to end the journey, nor guide anyone to the answers she has; rather, she provides her presence in the moment of the work, and through that presence, she guides people to themselves, revealing where to truly begin the journey of healing and transformation."
"I have personally found the my work with her both more excruciating and more rewarding than any I have done previously. It is not for the feint of heart, though, for as each seeks the truth about themselves and their life in their work with Deborah, they can expect to find it. As it may not be what is expected, each can trust Deborah to remain present throughout the discovery process, whether difficult of not."
Deborah's unique understanding and compassion originates from the fact that she too is actively walking her path and has first hand experience of the challenges to be faced on this journey. She demonstrates that we are all equal just at different curves. She lights the path for us to see our way.
Bob Padgett
Deborah is an amazing healer---she has helped me get to the root of crucial unconscious belief-patterns that were severely limiting my capacity to love and be loved. We say she has the "big guns"---meaning when you've got an issue that feels so big and so stuck that nothing you do helps, Deborah has the insight, wisdom, and tools to help you free yourself. I highly recommend her to anyone looking to release their blockages and realize their potential.
~~~Christina Murray---Austin client
Deborah Eidson has been instrumental in helping me to change my life from a fear based existence to a limitless and bountiful view of reality.
Her compassionate and heart felt approach has assisted me to go through life's challenges with greater ease tremendous confidence, love and respect for myself and my passage but best of all with a great big sense of humor. I have learned so much from Deborah, most importantly that I am responsible for creating my life as I want it and that I always have the power to create it anew. She provides a safe and supportive environment that is totally without judgment and is of total acceptance and understanding of my choices. She has helped to show me that judgment has no place on this endeavor except to cause unnecessary suffering, Through her guidance and vast knowledge of vibrational healing , Deborah has given me valuable tools for taking charge of my own transformation and that is true power.
Gabby Espinoza, RMT
Everyone I've ever known is searching for something or someone to magically transform their lives. Deborah has the ability to do this. Not only will she transform your life from the mundane confusion of the material realm, but she will show you the way to yourself----
Shelley Winn Damon,

National Federation Of Spiritual Healers

Minister, Circle of the Sacred Earth
Working with Deborah has enabled me to better understand both my mind/soul/spirit and my body. In fact, that is what I consider unique about Deborah's approach, that she works with the interrelations between our spiritual and our physical powers. Before I met Deborah, I had worked with conventional counselors and with different kinds of massage and other physical therapists. But nobody ever connected things the way Deborah does. I feel that she can help me read my body to understand my emotional dilemmas; and she has taught me to use my mind and my emotions to make choices that heal my body.
I am much healthier physically than I was four and a half years ago when I first met Deborah. Using herbs and tinctures helped me treat a number of ailments. I am more aware of what my body needs, and I know better how to help myself.
>
And Deborah has helped me to understand my mind and my emotions; why I react in certain ways, and how I can learn to deal with that. That is maybe one of the most important thoughts: to be able to see what we are doing, how other might perceive that, and how to communicate what things mean to us. And acknowledge that others might interpret our actions in different ways from what we intend them to mean. Another very important aspect is that I've learned to try not to blame others for my pain and to not see myself as a victim. Rather, I can now acknowledge miscommunication and take responsibility for my actions. I am less afraid of conflict with others. At the same time, I feel I can be more generous toward others.
Deborah is the best spiritual guide I have ever met. I feel incredibly grateful to know her, and I hope that she'll be around for a long time and that she'll continue to accompany me on my travels.
Much love,
Nina
Dear Deborah,
Thanks again for your help, I am feeling aloft better by focusing on the position of getting in touch with the passion of my life. I appreciate your approach, your ability to see so clearly and bring key issues right up to the front to be faced in a non-treating manner. You are dear to me because you keep in tune with a greater force than most of us acknowledge.
Marilynn Bratton, RN, RMT
I first discovered Deborah when suffering from an extreme migraine headache the magnitude of which I had never experienced. Barely noticing her room as I entered, I began to encounter the most incredible healing I had ever experienced. You see, I am that type-A, over-achieving, high-drive & energy businesswoman. Headaches received medication. My body received little attention and was treated as a vehicle to waken each morning to capture the best of a business day.
The moment I entered her space, I became instinctively aware that Deborah was an incredibly gifted healer. Within an hour, I had stopped throwing up, was peaceful, and the migraine had ceased to rage my body and vision. Even more, she had taught me, through her intuitive and empathic approach -- how connected my physical and emotional spirits were. My body was screaming at me and Deborah taught me how to listen. Through her guiding, I began my journey of life harmony.
Each time I visit Deborah, she intuitively guides me to address the issues I am oft to ignore. I love her caring honesty. Her ability to drive right to the heart of my spiritual struggles leaves me laughing, crying and peaceful. In this haven with her, I can embrace the honesty of myself and continue the growth path to intimate harmony with body and soul. She doesn't intrude, she guides. She doesn't attack, she fosters. I always feel that I am laying in the hands of mother earth herself and when I leave each session, I have reconnected with my Spirit. She amazes me with her skilled abilities in massage, use of oils, somatic emotional release and reconnecting energy flow. Her multi-faceted approach brings healing in each and every moment. I've moved across the country and each time I am back in Austin, I make sure I visit. We embrace as old friends eager to share our journeys, reveling in the truths of our struggles, our hopes and our discoveries.
How small my expectations were! I looked for relief for a migraine. She helped me discovery the beauty and harmony of my soul.
Passionately her client and student, Judy Irene
Dear Deborah,
Thank you so much for the teaching information provided in your Vibrational Aromatherapy Guide Book. I was amazed by how the scent of essential oils could result in removing so many different type of blocks for healing to be stimulated. I have witnessed exciting results with myself and clients when combing the oils and your technique of spiritual counseling. Since beginning the use of the essential oils I have personally experienced a restoration of spirit, reduction of stress and an easier integration into wholeness. Our local health food store has begun to carry essential oils due to the increased demand.
Thank you so much for the addition of this healing tool!!! Love, Light, Abundance and Peace Blessings
Linda Olger,
RN, Massage Thearapist, Spiritual Counselor
Deborah,
Thank you for easing my painful walls of protection / self-destruction with men.

--- I am deciding to make a better-"mind set".

I am worthy, able and capable of facing what I am afraid of -- LIFE-- Commitment -- all Relationships,

Thanks To You!

I'll be calling again soon!
Rose Gonzalez
10-13-00

DEB-
Thank you so much for sharing your journey, pains, joys. I feel such a sweet spirit while I was reading your e-mail, and feel stronger for having read it. Again, blessings to you.
I am doing so much better since I worked with you last. The next day a hawk flew over the tree tops, hovered over my head, screaming wildly, began to make a circle between me and the sun, then flew over my housetop, still screaming. Then a bright blue jay, and a red cardinal ran by. Next a hummingbird flew right in front of my face and hovered, staring me right in the eyes and darted off. I caught my breath, knowing a great shift was on the way.
LOVE, LIGHT, PEACE, BLESSINGS.........LINDA O/LADY LITTLE OWL
I have known Deborah for 12 years as my friend and spiritual advisor. I have found her insights to be 100% accurate with wisdom and clarity. She also possesses a great presence that heals and enlightens. She is also very honest and tells people the truth. I recommend Deborah highly without any reservations.
David Gaulden
The book has broadened my understanding and recognition of limitation in my life caused by subconscious patterns and issues. The information has propelled me into the healing process of resolution. I have achieved a greater sense of peace and inner-awareness.
Linda Lavender--- LVN Nurse, Ordain Minister --- TX
Deborah's compassionate acceptance of who I was allowed me to begin loving myself. Opening a way for me to make enormous changes in my life!
Rae Pettersen --- client TX
She turns on the light that lifts the veils so I can discover my truth.
Steve Maloney --- Film Director CA
Opens the doors of eternal perspective!
Mathew Behrs --- Healing Center Director TX
Having working with many different healing modalities for 20 years on my path, I find Deborah's work "Cuts to the core" generating profound life changes.
Lindzy Behrs --- Healing Center Director TX
Her sincere compassionate manner presents the clarity that encourages me to persevere on my path towards liberation.
Shelley Black --- Feng Shui Master, Interior Designer CO
Helps you face your challenges to gracefully make changes!
Diane White --- client TX
She enriches and enlightens me to discover the clarity of inevitable challenges and provides the support and reinforcement to overcome those obstacles.
Katie Anderson --- Veterinarian Student CO
Working with Deborah I am now aware of the connection between body, mind and spirit. She has given me tools for me to take an active role in my healing process and now have the ability to release blockages and patterns on my own. I have become more conscious and taken responsibility for my life's direction. I have become more focused, hopeful and peaceful.
Dawn McCarty --- Entertainer TX
Her guidance accurately pin points the steps for my continued growth and knowing of the direction that I need to take for my Soul's purpose.
Victoria Romero --- Customer Service Rep. TX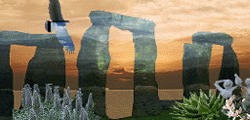 Collage Deborah 93'