My Story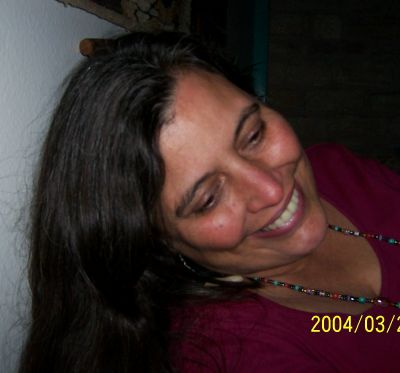 The Quest For Self Realization...



My name is Deborah Eidson and my path is to manifest my Soul through my personality. In retrospect this was a decision that I made before coming into this incarnation. My journey has lead my through some very interesting twist and turns. Each challenge has served me in a way that has strengthened my commitment to become closer to Spirit. This quest for wisdom has provided the opportunity to undergo rigorous and diverse training. Each new door encountered has opened to a grand adventure!
My earliest and most profound formative influence was my Grandmother. She was a folk healer, with a reputation of an eccentric who believed in UFO's and studied the Tarot through the B.O.T.A. tradition in the 50's. I was fortunate to have a family that respected and encouraged my gift of intuition.
I can still feel the awe of wonderment that I experienced at the tender age of five, the chance discovery in the woods of a wild Lady Slipper plant. I have precious memories of family outings searching the woods for plant specimens that we would find and transplant into our magical garden. I spent hours in rapture in this fascinating garden and its multitude of life forms. Earning my BS from the University of Texas my fascination renewed through studying the scientific aspects of botany and plant constituents.
Those early years of exposure to the plant kingdom began my training to learn the language that all Nature uses to communicate with us--Humans. This is the art of listening with the body and observing the response felt when interacting with nature. I recognize the oils as teachers as well as light and energy consciousness known as Devic beings. Through this relationship and connection the oils speak to me.
The book is the product of this
co-creative process
. The plant Devas desire to assist Humanity on its evolutionary path. The oils are the
spiritual essence
of a plant and are a gift of love that the plant kingdom gives to us--Humanity. We can use this gift to discover our own plant essence in order to gain a deeper understanding of Nature. This process builds a bridge by which to interact and communicate with greater
clarity of consciousness
. The information in the book provides a pathway to cross into the wondrous realm of Nature, were everything exists in its perfection. It is there that we can become filled with the knowing of total bliss and acceptance that we are perfect exactly as we are.
The
travel
bug bit me early in life, due to being a military brat, moving every four years to a new port was exciting. Extensive traveling has offered me many opportunities to experience diverse cultures and their ethnic healing practices. My youth exposed me to healers and teachers of the Polynesian Kahuna's, Yogi's, and Gypsy arts. Later years lead me to teachers initiated in the various healing traditions of the Native American Indian's, Curanderos from Mexico, Central and
South America
, and the Orient. My university education included a minor in cultural anthropology.
My spirit craves expression. My vision becomes exalted by employing many mediums for depicting its multi-faceted nature. The highest intention to motivate expression is to stimulate
healing
in self, others and all creation. I share my vision of the world through various avenues of creation. My many diverse interests include wearing the hats of: an artist,
author
, healer, psychic, clairvoyant, intuitive empath, photographer, video producer, and designer, to name a few that have helped me to actualize my multi-faceted nature. Therefore, learning to express myself through these different modalities has developed and heightened my multi-dimensional capabilities.
Formal training in various Esoteric school's of thought contributed to my outlook and development of my abilities. I have an intense background in the works of Alice Bailey and the psychology of the Seven Rays, as well as other occult, and metaphysical teachings. All of these traditions have had a significant influence on developing and heightening my abilities.
The information in the book has also evolved from my first hand experiences of working with the oils on myself and on clients. I am a Registered Massage Therapist, RMT in the state of Texas. The Upledger Institute has certified me in the techniques of Cranio-Sacral I and II. I have achieved accreditation as a Master NLP practitioner, Hypnotherapist, and Time Line Therapist. In addition I have studied
many Hands-On-Healing techniques
, for example; polarity, emotional somatic release, acupressure and meridian energy flow, Bio-Magnetics, Pranic healing, past life regressions and Soul recovery to name a few. My training has included programs to develop Intuitive Perception and Awareness.
This has contributed to my ability to diagnose energy conditions or patterns of flow through my empathic skills, psychometry, clairvoyance for seeing auras, clairaudience for hearing messages from Spirit.
In the beginning of my journey as a practitioner I integrated the use of Bach flower remedies, Pegasus flower and gem elixirs with energy work. They are a true homeopathic vibrational remedy whereas the essential oils are of a different frequency. There will probably be individuals that will discredit this work because they are oils. My rational is that they are the true spiritual life force of the plant and the sense of smell has an ephemeral quality to
it. It is a substance with viscosity that imbues it with life to interact with the environment.
Through my twenty year practice I have incorporated various hands-on-healing energy methods with the essential oils. I have experienced first-hand knowledge of the oils affects, which have contributed to positive changes in my life and others'. I have also completed the OAS Aromatherapy course by Dr. Kurt Schnaubelt the originator of Original Swiss Aromatics. This has extended my background to include a scientific and traditional emphasis on aromatherapy, as well as folk traditions and magical uses.
Furthermore, this training, development of my intuition and studying the historic, traditional, and vibrational uses of the oils and plants, has influenced my conception of their physical, emotional, mental, and spiritual uses. This assimilation of information has culminated with my interpretation and consolidation of techniques that have demonstrated to be conducive for enhancing the oils' effects. Through the positive results that my friends, colleagues and clients experienced by using the oils' has been an instrumental factor that has encourage and supported me to share this information with others.